Sometimes, management teams and ownership may see cutting social media services as an opportunity to trim their budgets.
We don't recommend it, and here's why:
New Construction & Lease-Ups
Generate Leads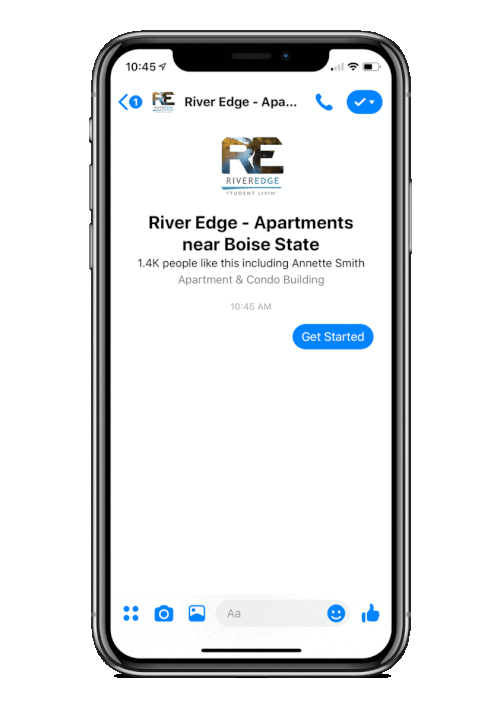 When foot traffic became virtually nonexistent in 2020, social media became a lifeline for communities in need of qualified leads. While the industry rebounds, social media continues to be a valuable tool for leasing teams.
With services like Prospect Chat from Social Kapture, you can get even more out of Facebook's remarkable lead generation abilities without spending all day online!
Boost Your Closing Ratios
Leveraging your social media presence with paid digital ads takes your ability to convert leads to signed leases even further. With the right images, copy, and a compelling call to action, your promoted posts on social media can generate the foot traffic and application submissions you need to fill vacant units. For a deeper dive into driving leases with digital ads, contact our sales team below.
Stabilized Communities


Stay Top Of Mind
The biggest reason to maintain an active presence on social media is simply to meet your prospects where they are. With over 1.8 billion daily active users, Facebook is one of the most effective platforms for reaching your future residents.
Even though your community has reached occupancy, there's no guarantee it'll stay there. With leasing's busiest season fast approaching, we expect to see more turnover and vacancies than we did in 2020.
Actionable content and a branded presence across platforms create meaningful touchpoints with prospects. With the right message, those likes and comments can turn into tours and leases that move your community right back to occupancy!
Keep a Competitive Advantage
We're confident that your competitors are taking full advantage of the social media marketplace. They're likely investing time and money into crafting a cohesive social media presence to attract prospective residents. If your property isn't right there competing alongside them, every single benefit and lead will automatically funnel to them. Stay in the race to occupancy with a solid social media marketing strategy!
When it comes to achieving and maintaining your occupancy goals, every property needs a fine-tuned social media strategy and presence. Facebook and Instagram are no longer places for simply sharing personal moments; they're viable platforms for attracting prospects and converting online traffic into property tours and signed leases.
On the fence about where to go with your budget from here? Contact our team and we'll help your property get on the right track.